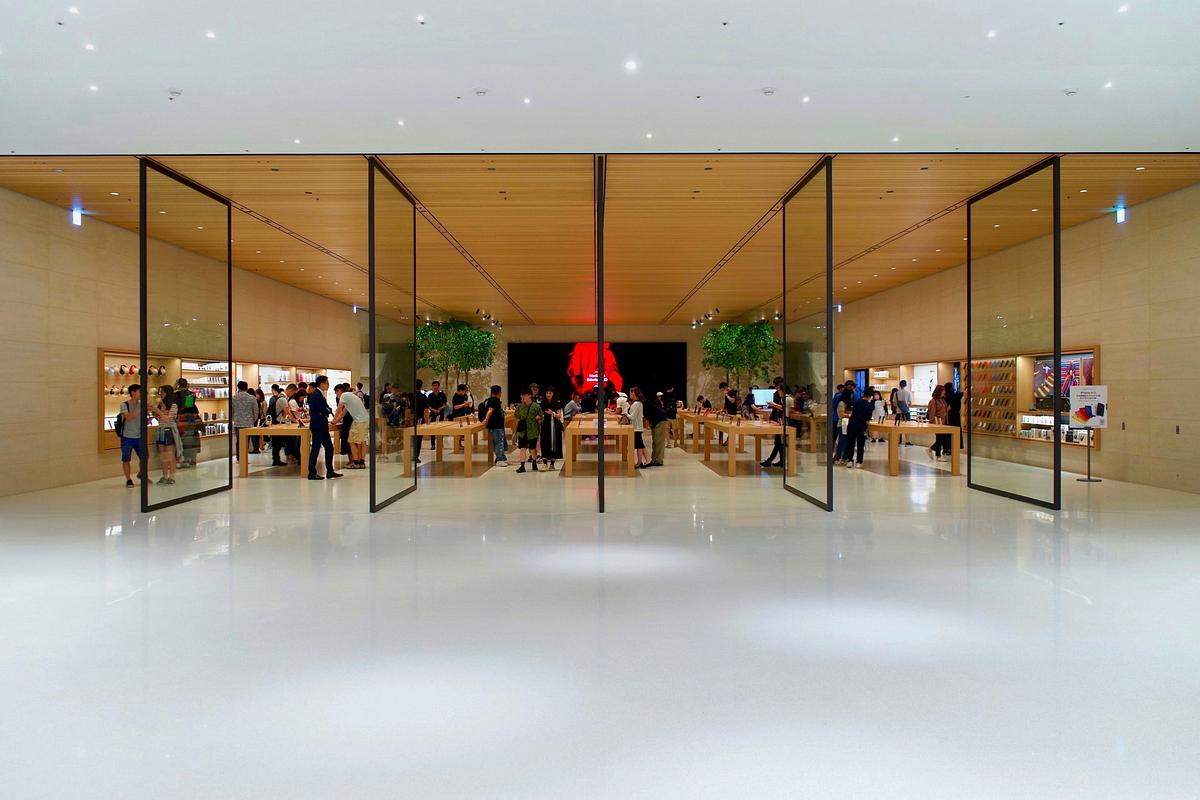 Retail Design Management & Trends to Boost Sales in 2021
Even though the retail business is changing as innovation keeps on molding the consumer scene, the essential objectives of a sound retail methodology have not changed. Providing value in the chain of supply can help create a unique customer experience. In order to achieve a thriving retail business, there are quite a few retail strategies to follow. A booming retail store can be dreamed of if retailers can effectively battle for their consumer's attention, and consequently, procure their business. One approach to do this is to plan a computerized and actual retail climate that catches the overburdened consideration of purchasers today. Your store's design ought to be one of the crucial aspects in your retail game plan. As a retailer, your store's format impacts your customers' conduct by coordinating the store's stream, stock arrangement, and general feel. Store format also assists organizations viewing how much income they are making per square foot. This consequently can add to the business by evaluating the qualities and shortcomings in your marketing blend.
The more appealing a store is to a customer and the more the customer stays inside the store, the higher the chances that they will buy more items. Along these lines, the normal basket worth of products your clients will buy will surely increase with the measure of time they spend at your store. An effective store should keep a customer intrigued and definitely convert a window shopper into a genuine customer. Customers consequently need the shopping cycle to be simple and fulfilling. They lean toward a wonderful shopping climate where walkways are wide, the product is not difficult to track down, and there are adequate things. So, to help with retail store layout designs for new businesses, we have below some retail business ideas amidst COVID-19.
10 Best Tips to Consider for Retail Store Design
2021 has seen many changes and alterations in the lives of people all around, and this is the year people have been embracing this fairly weird arrangement that countries left and right are adopting. Coronavirus is here for a while, and sooner people see it, the sooner they'll get back to being functional and productive. With substantial improvements in the Covid crisis, people are getting back to their lives, regardless of how far from "normal" that might be. Things aren't seemingly going back to the way they were and we will have to accept it to move on and make the best of this new future.
Like many other fields, the retail industry is making a comeback. And for the firms who still remain interested in it and want to invest in retail stores, we have here a few tips and tricks which can be employed for a successful retail store layout design. Let's get on with it, shall we?
1. Proper Floor Planning
Floor planning is very crucial to the success of a retail store. For store management and traffic flow along with traffic control, a floor plan is of utmost importance. But before you come up with a design strategy, you have to factor in customer behavior and the principal knowledge behind it so it can maximize profits and sales. The accessibility of a store contributes to the traffic a store gets. The easier it is to get inside a store, the better attention it'll get. Therefore, single floor designs are ideal.
2. Customer Base
The flow of customers varies depending on type, size, and target audience. A field study is required to be conducted to be aware of the problems and advantages regarding the store location. This information can be used to better boost the traffic.
3. Navigation
Navigation is very important for the customers' ease of accessibility. The store proprietor can follow a pattern that is easy to navigate while also coming up with brochures that include the store layout for the customers.
4. Clockwise or Counter-Clockwise
Since most people are right-handed, it is recommended to have products organized in a manner that will be on the customer's right side and products can stay on one specific side to lead customers to other products. This helps with a better retail experience as people are expected to act instinctively.
5. Identifying the Right Number of Items for Display
Figures and amounts of sales should be recorded well. These data help the business in many aspects like customer traffic, sales, profit, etc. It also helps to identify how many pieces of each product should go on display. Given there's a lot of traffic in the store, there should be quite a handful of the same product so that many customers can check them out at the same time.
6. Aisle Design
It's adequate to have racks that are loaded with stock (in case that is the thing that you're going for). But it's important you actually give your clients their own space. You need to keep away from the butt-brush effect, which is a marvel where customers would leave a showcase or item, they were taking a look at when they are pushed more than once from behind.
7. Freshen up Display Windows
Display windows require proper attention. The product on the windows needs to be shuffled with everyday so that it looks new and reorganized every day. This leaves an appealing impression on the customer's subconscious. Subtle alterations like these go a long way.
8. Appeal to Multiple Senses
Use various kinds of media to appeal to multiple senses of customers like music, visuals, etc.
9. Ensure Best Performance of Employees
Supervise the employees regularly and push them to be on their best, prompt selves. The salesmen need to step up and make the pitch in order to sell a product. Along with that, they need to be well-equipped to cater to a customer's every whim.
10. Track Efforts
Lastly, always be vigilant to know if you've made the right floor plan, and taken the right course of actions. This is basic to ensuring that you're executing the most ideal methodologies.
You and your staff ought to be exceptionally perceptive with how individuals act in your store. Focus on where they go, where they wait, and what they do while they're inside. Likewise pose inquiries on their opinion about your shop and how you can deal with improve.