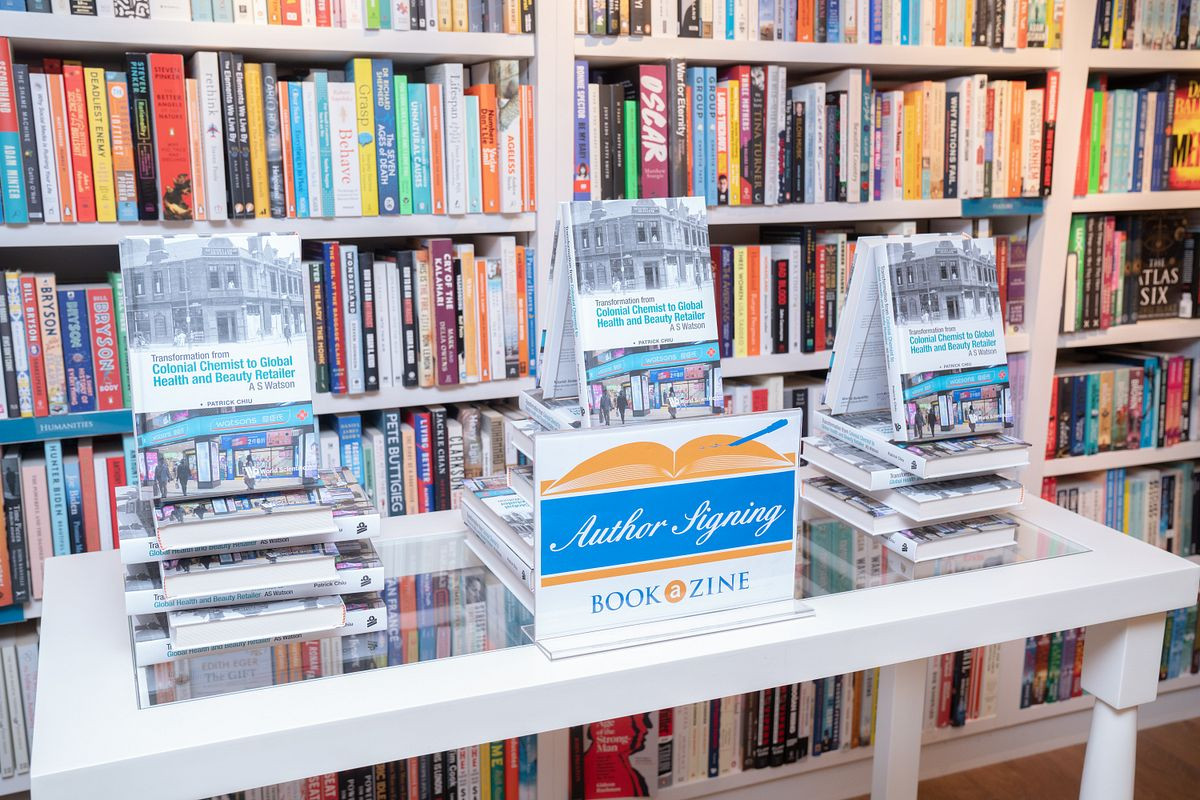 Successful Book Launch of 'Transformation from Colonial Chemist to Global Health and Beauty Retailer AS Watsons', by Patrick Chiu with insights from Waterhouse Wade Founding Director Mr. Ian F. Wade
Transformation from Colonial Chemist to Global Health and Beauty Retailer AS Watsons', by Patrick Chiu, was launched this year with the pleasure of participation from Waterhouse Wade. The successful book launch event was hosted by Bookazine, with whom we have been actively collaborating in a number of successful projects.
The gathering of history enthusiasts and business associates to discuss the several theories presented in the book was quite interesting and eventful. This exceptionally written book describes the grueling journey of a pharmacist who began in 1841 at a small apothecary store in Hong Kong called "The Hong Kong Dispensary" and later became a prominent health and beauty retailer known as A S Watsons, highlighting vividly the many crucial phenomenons and steps they took to overcome hurdles like economic crisis and inflations, that ultimately lead to there success.
An important factor (and one we take pride on) is the contribution made by our very own founding director Ian F. Wade. A S Watsons achieved quantum bounds and entrenched its place as a major worldwide retailer under Mr. Wade's leadership due to the useful insights, business acumen, and vision that Ian offers to businesses which is based on his understanding of business and retail over his illustrious working career. The book also further draws upon Ian F. Wade's other "Prosperity Strategies" in parallel with the "4+2" Formula" advocated by Nitin Nohria.
All in all, it was a true delight to be a part of an event that not only celebrates the the launch of this spectacular book which documents the history of one of the worlds largest retailers, A.S. Watsons and also the hard work of our Founding Director Ian F. Wade. The book contains many remarkable insights and is a must read for retail history enthusiasts and fellow entrepreneurs looking for some tips on success.
We thank the Author, Patrick Chiu for this documenting this remarkable piece of history and would also like to express our gratitude to everyone involved in the successful Book Launch Event.