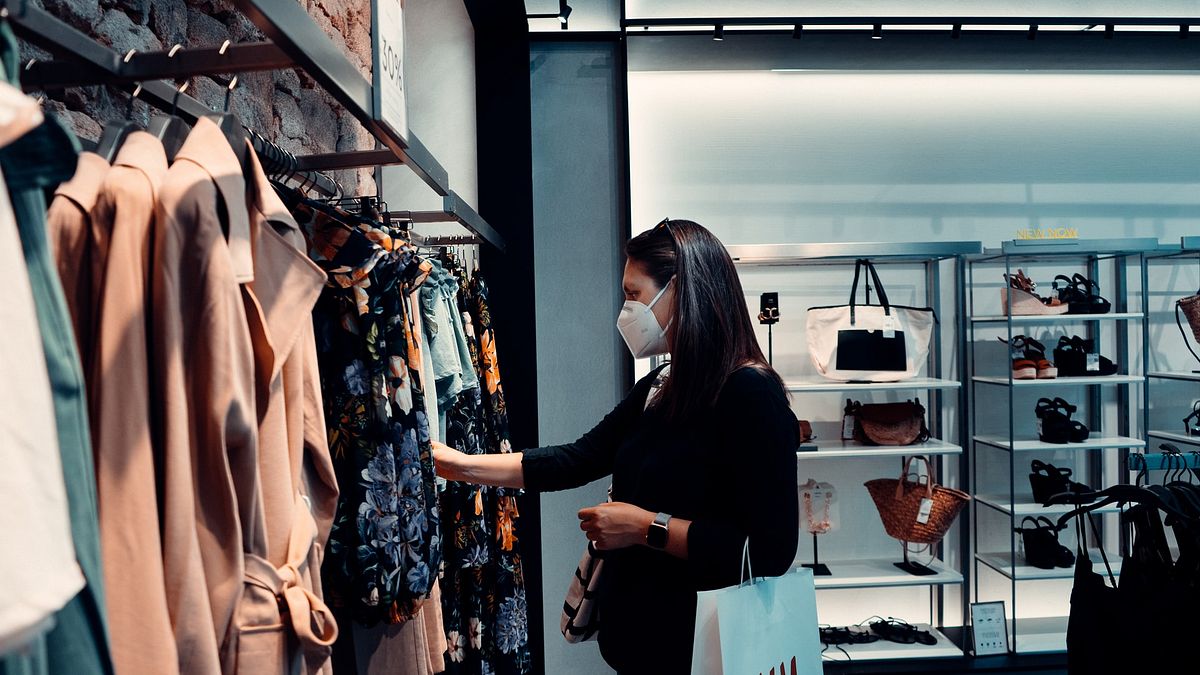 Hong Kong retail in 2022
The current pandemic has seemed to have impacted the consumer sentiment of China and Hong Kong S.A.R. With the global prices being high and the countries growth rate remaining slow, the consumer market outlook of Hong Kong remains a battlefield with numerous obstacles to overcome, including looming interest rate hikes and economic uncertainties.
As Hong Kong journeys through the fifth wave of COVID-19 with its new variants and sub-variants spreading quite rapidly, the retail sector is struggling to rebuild. According to various reports, the predicted re-bounce of retail is slightly worse this year in comparison to 2021. There are a host of reasons for this, including the reopening of borders, discretionary employee income, and, last but not least, the wealth effect on consumption.
The Different Retail Segments and Their Growth
Hong Kong's overall retail sales climbed by 8.1 percent in 2021. Because of customers' strong desire to purchase luxury branded products as a strategy to mitigate inflation and preserve assets, jewelry and luxury goods grew the quickest out of all sectors - rising 27.3 percent throughout the pandemic. Due to tight borders, the figures were not as enticing as prior years, since visitors in Mainland China were the major reason why luxury items were so popular across every other retail segment.
Consumers were mainly lured by products like clothing and footwear throughout the pandemic. People still wanted to buy new clothes and shoes, even when physical stores were closed, and these sectors became the fastest rising retail categories, with a spectacular recovery of 21.3 percent. In addition, sales of electronics and other consumer durable goods were strong. According to many reports, because consumers are more likely to utilize E-commerce these days, department store sales fell 3.3 percent, while supermarket sales fell 8.4 percent from a high point in 2020, owing to higher-than-usual supermarket shopping due to the milder pandemic scenario at the time.
How is the Retail Sector Coping with the Pandemic?
As the COVID situation remains calm in 2022, border restrictions between mainland China and Hong Kong S.A.R are expected to be lifted, allowing tourists and increasing sales in Hong Kong. Nevertheless, there are still several limitations with the latest wave of COVID, posing challenges that must be overcome. The city is keeping its existing retail situations afloat with the support of local consumers.
Retailers and brands immediate hurdles in keeping operations running smoothly, keeping consumers and workers engaged, and for some, staying relevant. Simultaneously, they're keeping a close eye on how consumer movements can affect their business models as they transition. With the timetable for a meaningful recovery shifting, retailers' attention is on developing short-term reaction plans, stabilizing the economy, and increasing impetus in the foreseeable future. Below are some of the strategies they have adapted.
Global luxury firms have given their salespeople customized digital selling tools so they can keep in touch with consumers and generate revenue from indoors.
Many restaurants and cafés have started offering home delivery services and no-contact orders in-store, allowing them to keep their doors open.
Retailers have adopted E-commerce and digital marketing tactics, prioritizing digital design to attract and engage customers.
Email marketing, interesting offers, customer research, and data collecting about consumer lifestyles are just a few of the top marketing methods that have helped the retail sector survive.
With the present situation improving, several businesses are intending to reopen and have begun rebranding and redesigning their physical locations outlets to meet the demands of consumers for creativity and novelty.
They've also increased their cross-border E-commerce trade by selling their products on sites like Ali Express and Amazon. They have lately seen an increase in sales in South Asia, where platforms like Daraz are routinely utilized to purchase items straight from Hong Kong and China.
Retail sales are expected to rise by 7.1 percent in 2022, according to reports. However, much as Hong Kong and the rest of the globe are unsure what will happen next in this pandemic, the retail industry is as well. Despite the fact that cross-border commerce is bringing notable sales into the nation, more than 80% of the sales are still dependent on local consumers and retailers' ability to adapt to current and future scenarios.