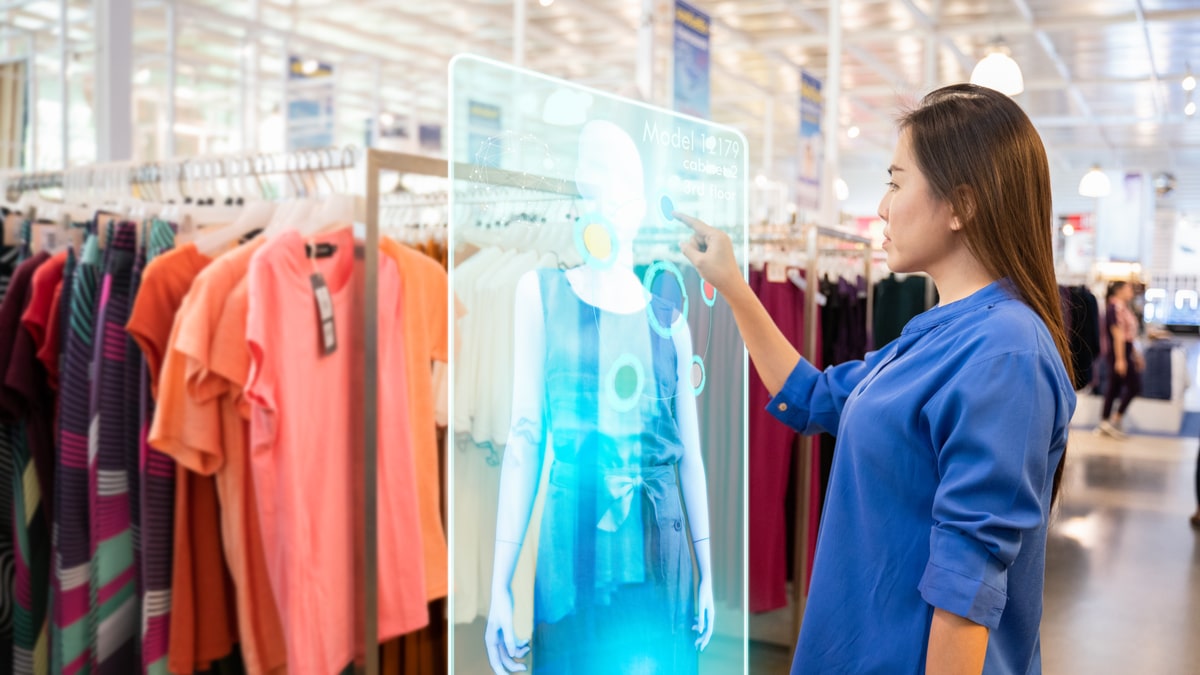 How Will Metaverse Affect the Retail World?
A metaverse is a digital realm that exists in tandem to our own. It is persistent, ongoing, and will continue to transcend over into our lives as the distinction between real and digital gets widely integrated. The main contrast between the internet and the metaverse is that the internet is something we look at on a screen, whereas the metaverse is something we are immersed in, such as virtual reality gaming.
It is a shared dynamic, realistic, and communal three-dimensional environment or world. This real-time alternate reality will sew together a variety of virtual worlds where we may socialise, have meetings with partners, go on vacations, and, last but not least, shop for items to wear in the real world and items for a digital avatar to improve their appearance. This metaverse picture, however, remains a long way ahead. Construction equipment, on the other hand, have emerged, and retailers and brands are already considering what this means for their customer relationships, where they are formed, and the types of products they can sell.
Metaverse and Retail
If you look at modern virtual gaming platforms like Minecraft, Fortnite, Genshin Impact, and others, you'll find that they all have one thing in common: they all attract a large user base. Games like Genshin Impact put a lot of emphasis on the avatars and how they appear. You can acquire new costumes and weaponry, as well as access to premium modes, by paying real money. These prospects have been recognized by retail businesses, and they have begun to collaborate with virtual platforms.
During the pandemic, Gucci collaborated with roblox (a virtual game that has amassed millions of dollars since its inception) to develop the Gucci garden in Florence as part of a game event that lasted only a few weeks. There was a Gucci store, a Gucci museum, and Gucci eateries in the park. Users were able to try on Gucci merchandise and purchase them using Roblox during this event. One of their products was the $5 queen bee bag (470 roblox currency). The bag was a premium product that was only accessible for a limited period, resulting in high demand for this digital commodity which was later sold for 4000$ dollars, a price way higher than its original price. Another noteworthy example is Nike, which has teamed with Robux to build a number of gaming arenas and showrooms where customers can view and purchase their products, resulting in higher profits than in real life.
What the Future Predicts
If metaverse acquires the type of traction that many believe it will, our interactions with brands and shops will take on a whole new meaning as Web 3.0 continues to blur the lines between the physical and digital worlds. These digital experiences will be used by brands to appraise the performance, quality, and value of the things they sell, whether they are delivered in person or purchased on a digital platform.
For instance, taking a virtual reality trek to Mount Everest and having your guide remind you how important it is to have a decent mountain hiking shoe while advertising Nike, Adidas, and other such brands. While also having games that relate to the fashion industry, where you can purchase dresses and tuxedos for charity events and parties. These gowns and suits would belong to premium brands. Retailers are starting to reap the benefits of this trend and are beginning to capitalise in this sector. Wearable technology will make use of augmented reality in physical locations, acting as a bridge to overlay digital simulations in a real-world setting, which is an important factor to consider when investing in the metaverse.
Although the metaverse is still in its infancy, it will be critical for retailers and brands to understand the potential ramifications of this technology, particularly in terms of the evolution of consumers' wants, aspirations, and expectations, as well as the implications for their business products.