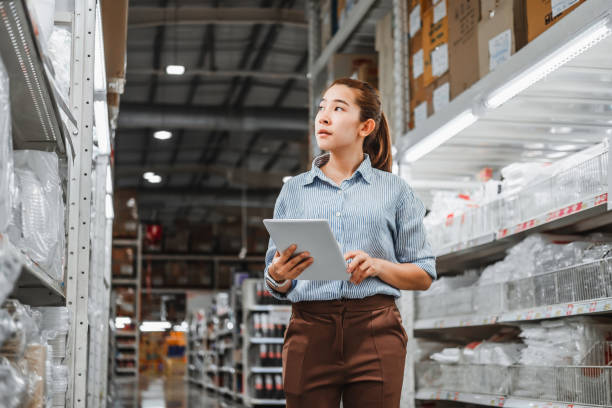 Waterhouse Wade is a One-Stop Solution for Retailers
In order for retail sector to thrive, it must have a solid backend support system. For their customer, this means they must concentrate on inventory and stock management, corporate management, corporate policies, and so forth. Waterhouse Wade does this not just by offering design services, but also by training their clients on how to establish a firm foundation in backend operations. Along with outstanding branding tactics, aesthetic elements, original and captivating interior architectural concepts, we also take the liberty of advising our clients on all parts of retail management in order to help them succeed, making us a one-stop solution for many enterprises.
Backend Support Services Provided by Waterhouse Wade
Waterhouse Wade not only ensures high-quality design and marketing strategies, but if a company is having difficulty managing projects, our professionals are available to apply their expertise, talents, tools, and methodologies to implement and manage projects for our clients. We design and manage a project to ensure that it's stated objectives and outputs are met. Risk identification and management, meticulous resource management, sensible budgeting, and clear communication across many teams and stakeholders are all part of the services.
WHW also assists firms with business procedures in order to help them expand more effectively. These include a thorough business analysis, the creation of company rules and policies, the completion of processes and documentation, and finally, business continuity planning. All of these actions are certain to lead to long-term success for any organization.
Human resources (HR) are a crucial part of backend retail management. HR is critical for improving employee performance, which allows the organization to operate more efficiently and achieve more goals. HR services cover all aspects of employee management and development. This is where Waterhouse Wade's one-of-a-kind services may help. The HR services offered will assist businesses in improving their organizational growth by educating their HRs and familiarizing them with the rules, policies, and procedures, as well as presenting an employee handbook that will aid in the smooth operation of the business.
Why is Backend Support Important in Retail?
Businesses frequently overlook the significant influence that backend retail management has on their operations. There are various more advantages to having a robust backend support system, in addition to inventory management and efficient operations.
It enables you to keep all of your teams informed at all times. This is a crucial element in the retail management process. All processes will be accurately specified, and operations will run without impediments, assuming that standard procedures are recorded and followed in all cases. Your employees will be aware of what they are responsible for, and they will view their efforts as part of a larger picture, fostering a sense of belonging in the workplace and resulting in a considerable increase in overall productivity.
If your internal processes are working at optimal efficiency, your business will expand quicker. Customers will be lured by the quality of service you provide, as well as the prompt customer response and assistance, which will naturally lower operating expenses and boost customer satisfaction. As a result, revenue will rise incredibly.
Thus, Waterhouse Wade introduces productive thinking and innovation among our clients through these services, challenging them to perform better and forming collaborations that will lead to success and will continue to do so for a prolonged period of time.