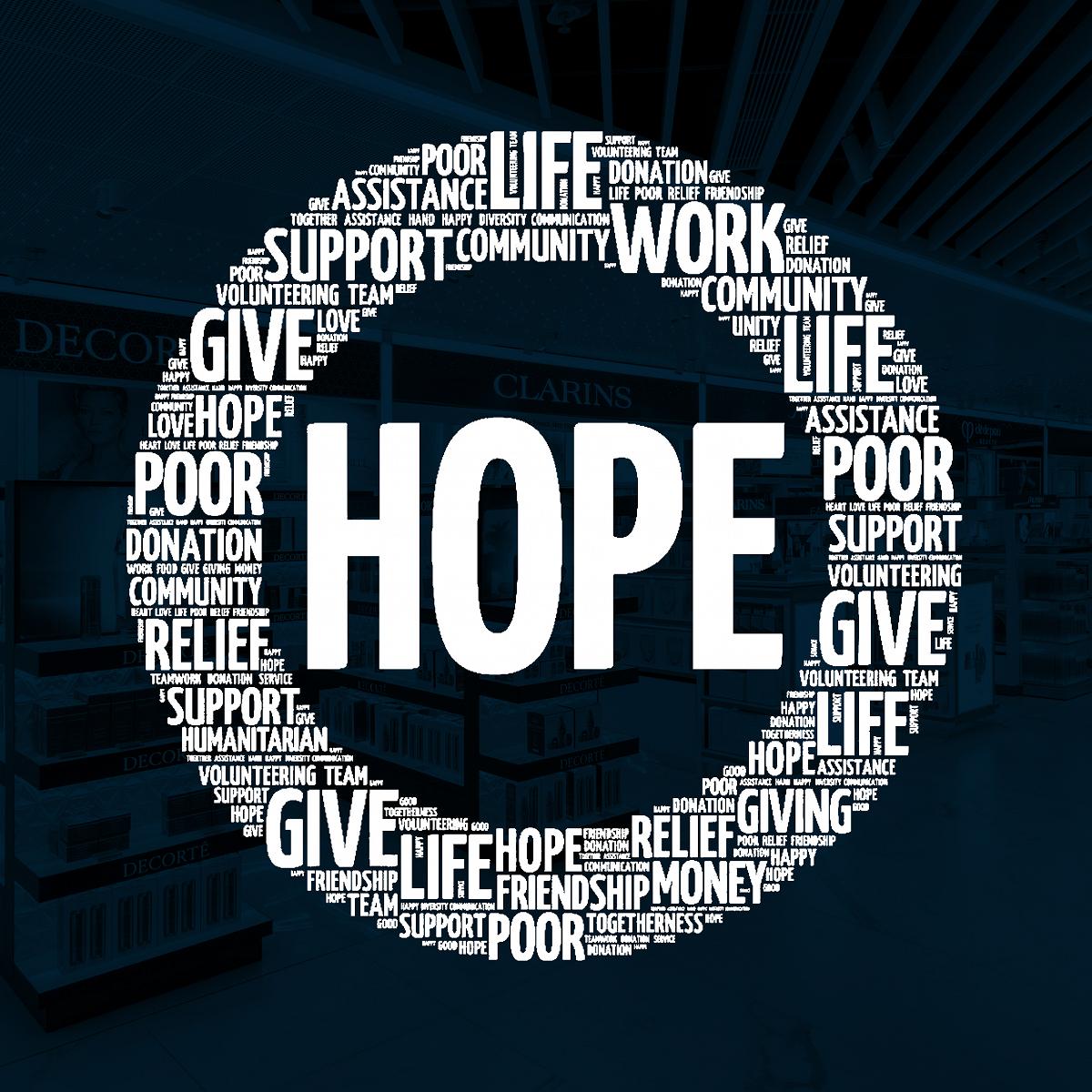 As with any will to survive hope has to be at the core of human psyche. It has a unique power to propel individuals, groups, organisations, brands and communities to action and can sustain their energies to help them achieve their goals. 
Hope is differentially conceptualised and studied as an emotion; as a positive motivational state incorporating elements of pathways and agency thinking and also as goals pursuit cognitions that can cause emotions; and, lately, as a character strength. 
How you experience this time will be, in part up to you. 
Why is hope important? 
Hope provides a positive vision for the future about what's possible, motivating us to look forward. While it's an optimistic state of mind, hope can emerge from distressing and even tragic situations. 
A lot of us are probably feeling a lack of hope right now to have hope, it's vital we feel a sense of meaning in our lives. Particularly during a crisis, having meaning or purpose can protect our wellbeing. 
We need to modify and adjust our goals to ensure they're realistic within the "new normal", and we have a clear pathway to achieving them. 
It's important to focus not only on long-term hopes and vision, but on the short term too. If we focus too much on the future, we can lose sight of what's achievable and important to us now. 
We should ask ourselves, what can we reasonably do this week or next month within current restrictions and uncertainty? 
The ability to to remain hopeful and ability to be adaptable are crucial in maintaining focus, purpose and morale in business. 
The following are some key strategic points to bear in mind: 
React quickly 
Speed is the most important commodity in times of crisis. Don't wait and risk missing the opportunity. 
Adapt to new reality 
The homebound economy requires different service operations and engagement, adapt now. 
New formats 
Consider live streaming, community messaging, group online events and experimental online activations. 
Engaging & active 
Stay connected with your audiences, they want to hear from you with relevant content. 
Leverage the power of community 
Empower your community with new tools, new ideas and creative concepts. 
Stay positive and hopeful 
Show community support through positive messaging and actions. 
We recently came across the following quotation in context to thinking, believing and hope: 
"If you want to make God laugh, tell him your long term plans" - Woody Allen, quoting an old Yiddish proverb 
We all need to to stay positive and hopeful. 
Brands can be proactive change makers in their community by taking positive actions and stepping up to the challenge. 
Waterhouse Wade are here to support our clients and help provide a glimmer of hope.