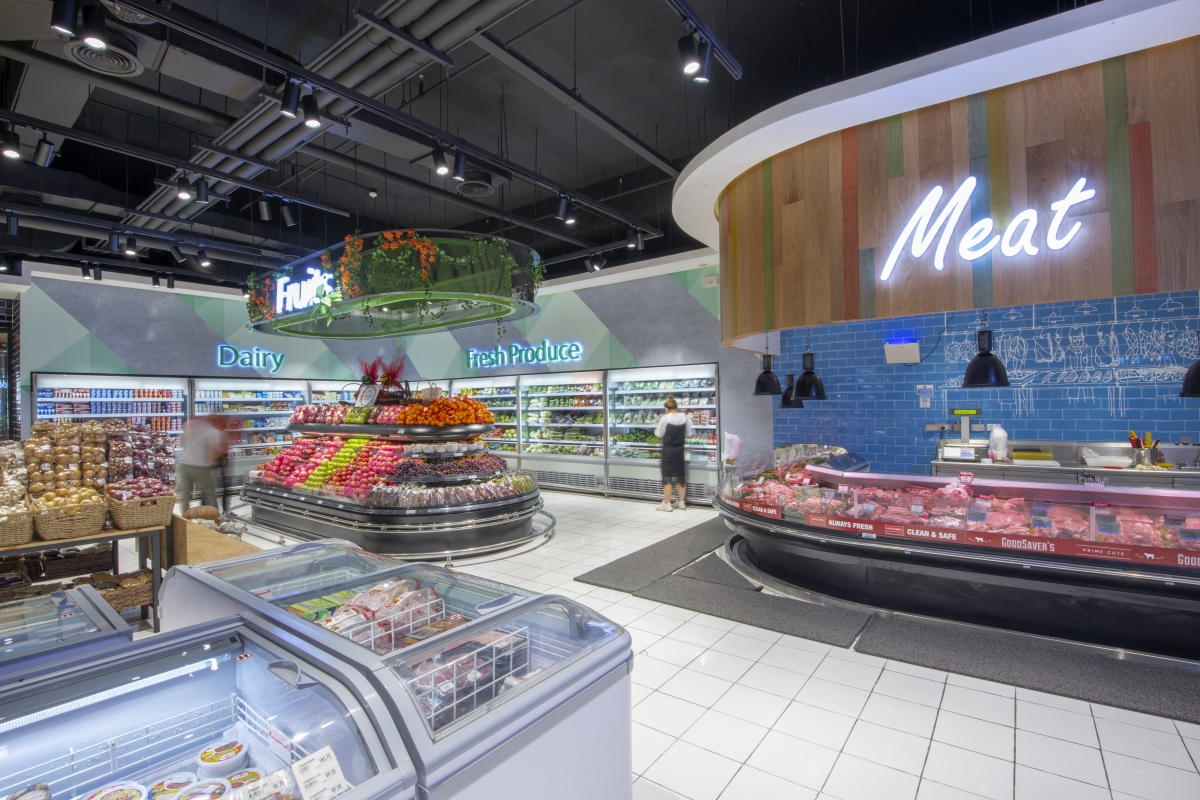 Retail Interior Design and Its Impacts on Branding
Yes, online shopping is convenient and all but can higher utility and zero-effort acquisition ever replace the essence of walking into a retail store and picking an item after surfing through collections? However, this is just scratching the surface. There's so much more to retail interior design than meets the eye. Not only as a mode of shopping, but a thoughtful design for a retail store can uplift a brand in myriad ways. Ergo, this is Waterhouse Wade, a design and business consultancy firm, specializing in retail interior design in Hong Kong and beyond borders.
Say you decide to buy an oven. With the world at a standstill due to the ongoing pandemic, you're most likely to go sit in front of a computer, review listings on nicely designed e-commerce websites, and place an order of the product want to buy. Yes, there might be ranges of colors to choose from or opportunity to pick accessories of your choice, and so forth, depending on the product and the service, of course. The cloud store will then have the product delivered to your doorstep within an allotted time. And that's your shop! Now compare this with the whole prospect of going into an electronics store, or whatever store you want to go for whatever the product you want to buy. Walking into a pretty store, feasting your eyes on the well-lit products on aesthetic display windows, and then selecting one that you want to buy; this is a complete and satisfying experience. You can also confer with the salesmen and get the chance to see and inspect the item you're parting with your money for.
Importance of branding as a marketing tool
Branding is the foundation of any successful business competing at the highest levels. This is what gives a business its soul and allows it to thrive peacefully in the market with a consistent set of values and a unique identity. To boost this process and propagate brand awareness, using space and a tangible environment in the form of a retail store is integral. Honoring the space with a décor that ultimately represents the company works wonders in leaving imprints in the minds of the customers. Properly incorporating brand values through architecture and design allows them to connect to the business as a whole while providing an aesthetic environment, which will only further enhance the appeal the brand might have to the visitors. The better the tangible representation, the stronger the immaterial essence experienced by the customers.
Branding in retail sector
A well-furbished retail store not only makes a brand attractive or praiseworthy in the eyes of its customers but also to its workforce. A strong brand identity with strong values motivates the esteemed employees to have higher aspirations. It surely creates a healthy work environment and promotes professional integrity which is a positive for any business.
Branding with integrity in the retail industry
As we all know, integrity in business is a very crucial factor and with the flourishment of competition across the globe, we see a decline in this department. The fact that adhering to reasonable principles can only be beneficial for a long-term business is mostly overlooked. But for those who don't, they can surely opt to make a long-term investment by carefully housing a retail outlet. Thoughtfully designing a brick-and-mortar display center can strengthen the stepping stones required to build integrity by meeting the five staple dimensions of business integrity which are trust, consistency, ownership, collectivity, and evolution. It improves work culture within the firm along with creating a positive impression on other businesses by promoting a more inclusive and honest way of doing business.Such movements and actions have revolutionary impacts and it consolidates the name and fame of a company in the hearts of the acquainted groups and their cultures. It doesn't require a business specialist to tell how that process of inclusion will only contribute in boosting the expansion of a firm.
High Impacts of store designs
Appropriate design of a store can at times see businesses transcend timelines and cultures, and at times create a culture of their own. For example, Disney retail outlets weren't up to par with their brand value and identity. Comparing the stores with Disney World, they were quite the bummer! Think about a brand name as big as Disney struggling with their stores! Identifying their lacking in the retail department, Disney conducted a thorough and complete renovation with fancy and high-tech décor now adorning their stores. Henceforth, traffic in their shops has bolstered to great heights because of this innovative move. This example really portrays the impact retail stores can have on the aspects of value and integrity of a brand.
Maintaining brand consistency
Consistency, however, is key. Without being able to deliver on a regular basis, brands cannot survive. It is not enough to take a thoughtful decision or action but it is compulsory to maintain the practice of promoting brand value through creative and innovative additions in the representation while adhering to the founding principles. Holding onto the practice of incorporating felicitous designs reeking of innovation and creativity in retail stores and exercising good business practices will help cement the brand value of the firm. Once a brand has been recognized for its value and integrity, consistency will see it flourish and stand the test of time!