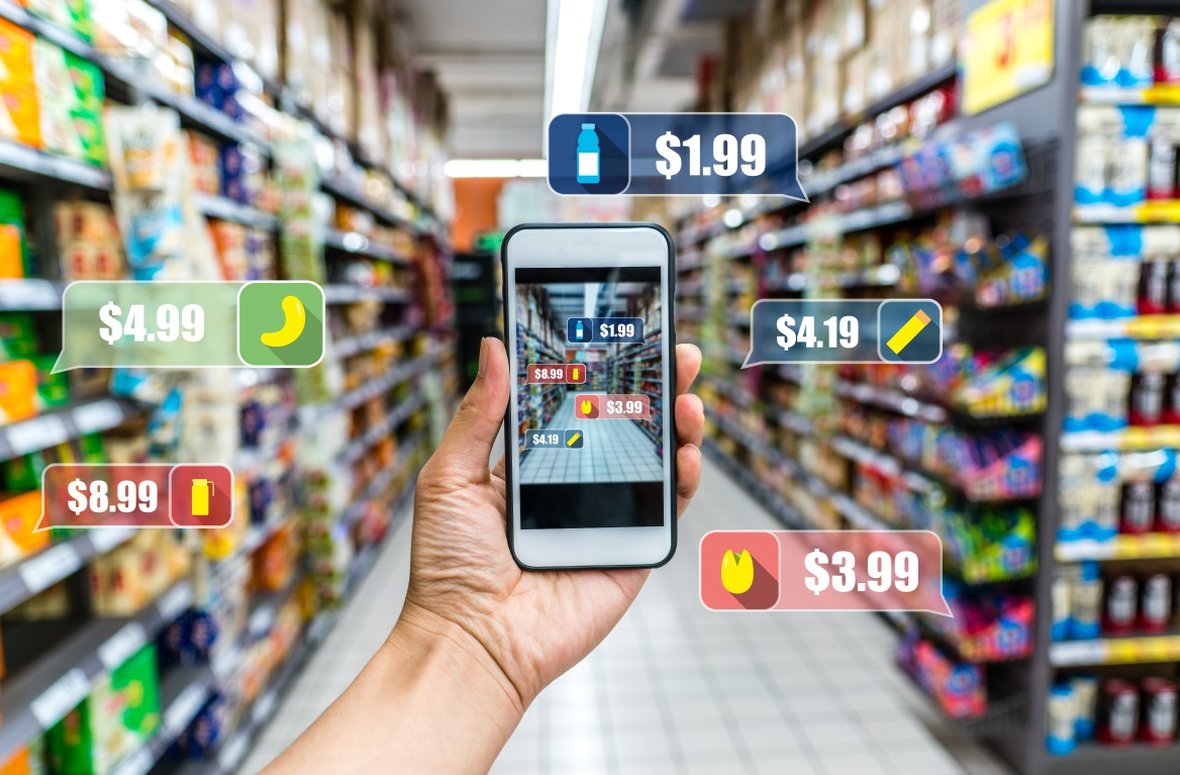 The retail industry is undergoing rapid transformation. It's difficult to predict at this stage if there will be another prevailing supermarket narrative in 2023. Industry experts discussed the effects of inflation in interviews, pointing out that even while prices are slowly starting to decline, many customers are still experiencing financial strain after many months of having to pay more for food and other items. A variety of technological advancements are expected to cause significant changes in the electronics and gadget retail sector during the next few years. These trends will influence how we purchase and do business in the digital era.
Increased demand for online shopping and delivery services: Consumers are more accustomed to online shopping and delivery services as a consequence of the COVID-19 outbreak. Retailers will need to focus on their online presence and offers to meet customer requirements as this trend is predicted to last through 2023 and beyond.

Use of artificial intelligence and robotics: The usage of AI and robotics in the retail industry will keep growing, especially in supermarkets, where they will be put to use for things like inventory management, personalized customer service, and predictive pricing. Every day, the industry generates vast amounts of data about practically anything you can imagine, including products, clients, promotions, sales patterns, and so on.

Expansion of 5G technology: The retail market for electronics and gadgets will be severely influenced by the broad use of 5G technology. Businesses might become more effective with the support of 5G, and customers might have faster access to more information than ever before. New and inventive items like wearable technology, smart homes, and VR/AR gadgets will be made possible with 5G.

Growth of sustainable and eco-friendly products: This trend of consumers being more conscious about how their purchases affect the environment is anticipated to continue in 2023. To satisfy consumer demand, retailers must concentrate on providing ecologically friendly and sustainable items. They must focus on efforts to lessen waste, stop carbon emissions, and fight the effects of climate change.

Personalization and customization: Personalization has evolved into a crucial customer expectation and is no longer optional. Brands that don't offer personalized experiences to customers run the danger of losing sales and customers. To draw and keep customers, retailers will need to emphasize providing individualized and customized experiences and goods. This might involve personalized product suggestions, unique packaging, and targeted marketing and promotion initiatives.

Integration of voice-activated technology: In 2023, more people are expected to adopt voice-activated technologies, such as Google Assistant and Alexa from Amazon. Retailers will also be able to provide voice customer support due to the inclusion of voice assistants, making it simpler for customers to find solutions to their problems or get answers to their inquiries. To meet customer demands and enhance the shopping experience, retailers will need to incorporate these technologies into their product offers.

The emergence of virtual and augmented reality: One of the most intriguing uses of virtual reality has been to blend the offline and online universes of retail. Virtual and augmented reality will still be developing as a significant technology in the retail industry this year. Retailers will make use of these technologies to improve the customer experience, give realistic product presentations, and conduct product demonstrations.