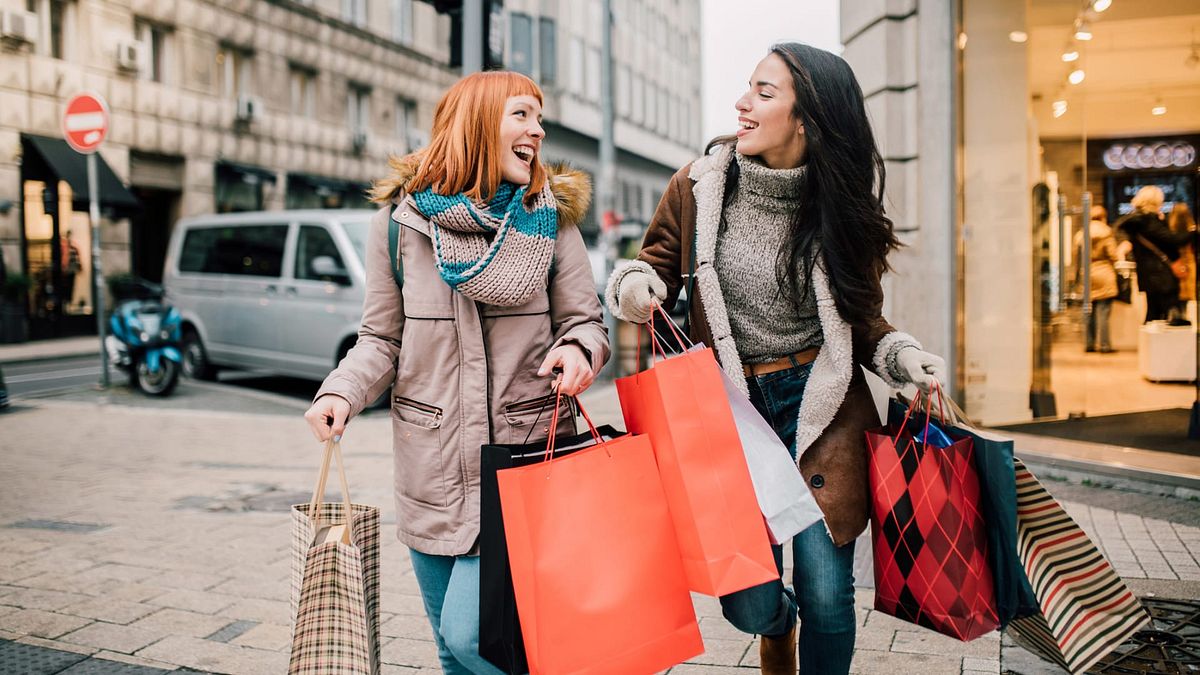 We all know how stressful the holiday season can be, but as a retailer, it will be a lot simpler to manage if you take the time to plan throughout the year. Consider this your miniature small business holiday preparation guide if you're entering your first hectic season as a brick-and-mortar store owner and you need a little assistance.
      1. Impact of the omnichannel
Astound found that despite some customers feeling more secure in public areas, they are continuing with pandemic-era routines like omnichannel purchasing. According to a Harvard Business Review and McKinsey research study, 73% of consumers used numerous channels to complete their purchases. Omnichannel marketing is a method used by companies to market their goods or services to clients using a consistent message and experience across many platforms. Online channels include websites, apps, social media, email, SMS, and WhatsApp. Retail outlets, events, and call centers are examples of offline channels. Omnichannel marketing aims to meet customers where they are.
       2. Strengthening customer loyalty
Introduce a loyalty program for customers. Customer loyalty programs work successfully because they provide your customers something in return for their business, increasing the likelihood that they will come back to you again and again to redeem their rewards. Your most valuable customers should receive gifts. These gifts don't have to be expensive, but thoughtful and personalized presents have a considerably greater impact. Implement a system based on points. Customers who earned a lot of points during the holiday shopping season may be willing to return and use their points.
       3. Forecast sales with accuracy
You need historical data to discover the patterns in your business to estimate what will sell throughout the following holiday season. It's crucial to understand what your store is trying to tell you, especially if you want to increase sales and boost productivity. Knowing what's popular and what your customers desire to buy from you will help you offer your other products more effectively. By utilizing innovative marketing strategies, the holiday season is a perfect opportunity to sell any excess inventory you may have.
      4. Optimizing the prices to attract current and new customers
It's essential to highlight the needs, wants, and concerns of your target audience while developing marketing-related promotions. The biggest incentive that all customers want during the holiday season is a drop in product prices. According to statistics, customers will spend more on services and products when they believe they are getting a good deal rather than less. Offer discounts, free delivery, cashback, etc. to attract new customers. Make deals that are only available to first-time purchasers and give them first dibs on your forthcoming sale. This will be a fantastic plan to boost sales over the holiday season.
       5. Making the best of online platforms
Customers are increasingly using social media as a discovery tool for online purchases nowadays. Your prospects of attracting new consumers are likely to increase if you are active on at least one social media site. When you initially start using social media, try concentrating on just one network. Instagram is a well-liked platform for artists and users to do business, helping you to construct your story. You can create a community, collaborate with influencers, increase sales, and increase traffic. Additionally, it's an excellent platform for informing buyers of sales, holiday hours, and other crucial business information.
       6. Design captivating holiday experiences
The way you present your products can be just as important as the products themselves in attracting customers and allowing them to truly experience what you have to offer. This holiday season, enchant your customers by using visual merchandise to make eye-catching seasonal displays. A seasonal layout might persuade potential visitors to enter your store by letting them know that it is a destination for holiday shopping. Creating a festive setup can be an opportunity to boost the time visitors spend in your store—and urge them to recommend your company to friends.