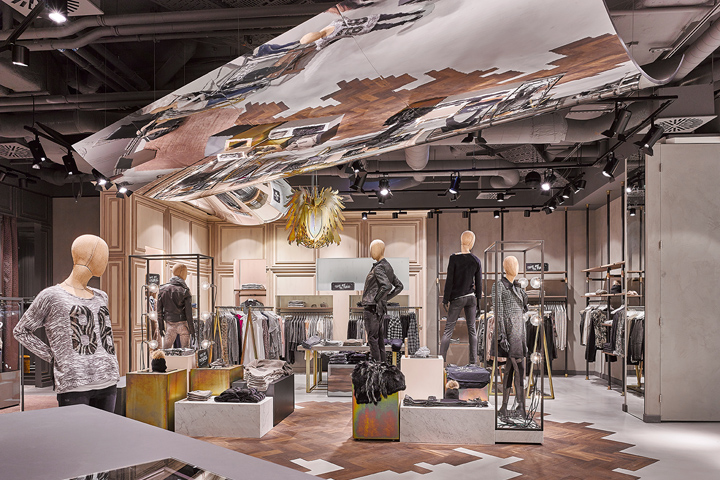 Visual merchandising is a critical element of retailing, as it can impact everything from consumer perceptions of a store to overall sales. It is the practice in the retail industry of displaying products in a way that is appealing to customers. It is a strategic business function that is responsible for planning and executing the physical presence of a store to maximize sales. The purpose of visual merchandising is to attract, engage, and motivate the customer to purchase products. When done well, visual merchandising can create an inviting and appealing environment that encourages shoppers to spend more time in the store, and ultimately, to make more purchases. Retailers need to understand how customers shop to create an effective visual merchandising strategy.
There are three main goals of visual merchandising:
1. To attract customers and create an inviting environment
2. To engage customers and encourage them to spend time in the store
3. To motivate customers to purchase products
There are a variety of techniques that can be used to achieve these goals. Some of the most common include:
1. Displaying products in an appealing way
2. Creating attractive window displays
3. Using lighting to highlight products
4. Using color to create an inviting atmosphere
5. Organizing products in a way that is easy for customers to browse
THEMEING is a key concept in visual merchandising. It involves creating a consistent and cohesive look and feel across all aspects of the retail environment, from store design and layout to product display and signage. Theming can be used to create a variety of different looks and feels, from rustic and homey to modern and sleek. It is a powerful tool that can be used to influence shopper behavior and drive sales. When done well, theming can create an immersive and memorable shopping experience that customers will want to come back to again and again.
There are a few key elements to consider when planning and executing visual merchandising in a retail setting, including:
Layout and design: The layout of a store can have a big impact on shoppers' behavior and spending. Creating a well-designed layout that is easy to navigate can encourage shoppers to spend more time in the store, while a cluttered or confusing layout may cause them to leave without making any purchases.
Product display: How products are displayed can also influence shoppers' behavior. Using creative displays and positioning products in a way that is easy for shoppers to see and access can increase the likelihood that they will make a purchase.
Signage and branding: Signs and branding can also play a role in visual merchandising. Using consistent signage and branding throughout the store can create a cohesive look that helps shoppers navigate the space and remember the store after they leave.
The success of the retail industry is now greatly facilitated using visual merchandising. Because it helps to envision the idea, visual merchandising is becoming more popular. It evokes a mental image in the target customer's mind to entice them to purchase a product from the store.
Waterhouse Wade is greatly involved with providing visual merchandising as one of the services we offer. It includes:
- Theming & Concept
- Production & Execution
- Creation of Visual Elements
- Promotional & Events Set-up
Visual merchandising is an important part of retail and can be used to increase sales and profits. However, it is important to remember that visual merchandising is just one part of a larger marketing strategy. It is important to integrate visual merchandising into a broader marketing plan to achieve the best results.