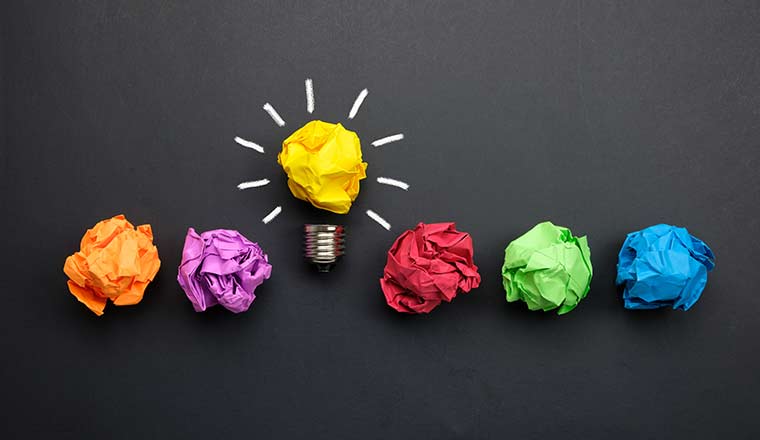 "The Big Idea" is the foundation of what and why your brand exists. It should clarify everything your brand represents, your plans, and the reasons why people should care. Your purpose, vision, and mission ought to be powerfully encapsulated in it. Although The Big Idea contributes to all of these, it is not only a mission, a retail purpose, a marketing strategy, or a company motto. Over time, all of these elements are subject to change, but The Big Idea seldom is.
The Big Idea is the first point of interaction with customers. It helps guarantee that a brand is consistent in the thoughts of consumers as they observe, test, choose, and use the brand. Nearly every successful modern retail success story is driven by it. It is the base upon which they are created. Also, the idea is rather straightforward. It is the personal story that underlies your company. The Big Idea is a statement that sums up what your clients are acquiring from you when they make a purchase.
Measurement and performance are key in a data-driven world. And nothing ought should alter that. "The Big Idea" is crucial now more than ever because of the increasingly diverse nature of the communications landscape, which makes it more and more challenging for businesses to stand out from the crowd. It can connect a brand and serve as a blueprint for more effective storytelling and consumer involvement. And when implemented properly, a big idea can assist a business in standing out from the competition, engaging customers, and fostering brand loyalty. Performance media, artificial intelligence, and other data will therefore continue to be vital in supporting brand marketing teams in demonstrating how they are generating results, but they should focus even more on The Big Idea.
There are some criteria for The Big Idea to come into play. Firstly, it needs to connect with culture. An entire 25% of a consumer's purchasing judgment is based on a brand's cultural involvement, according to a 2019 Magna and Twitter study titled "The Impact of Culture." Next, the idea must be committed to doing good. While quality products and quality of service continue to be important factors in contributing to customer happiness, the importance of "doing good" as a brand cannot be stressed enough. The Chronicle of Philanthropy quotes an IBM research stating that 71% of American customers think companies should value community, environment, and employee welfare as highly as shareholder returns.
Staying authentic to a brand remains a crucial factor. If you look at well-known brands, you can see that the big idea is effective and resonates with customers since it is based on brand purpose and is true to the organizations' identities. According to a Gartner report, 62% of consumers believe brands should only actively support causes that align with their core beliefs, and 45% believe they should only speak out on matters that directly affect their business, products, or customers.
The Big Idea serves in refining the placement of your brand so that it can swiftly penetrate the cluttered areas of your customers' brains. To inspire your customers to see, think, feel, and act favorably toward your brand, it must stand out as distinctive. The Big Idea also acts as an internal light for the brand's organization, serving to motivate and bring everyone on the team who works with the brand together. The Big Idea must represent the strengths, goals, and values of your brand while occupying a niche in the market that is unopposed by competing brands.